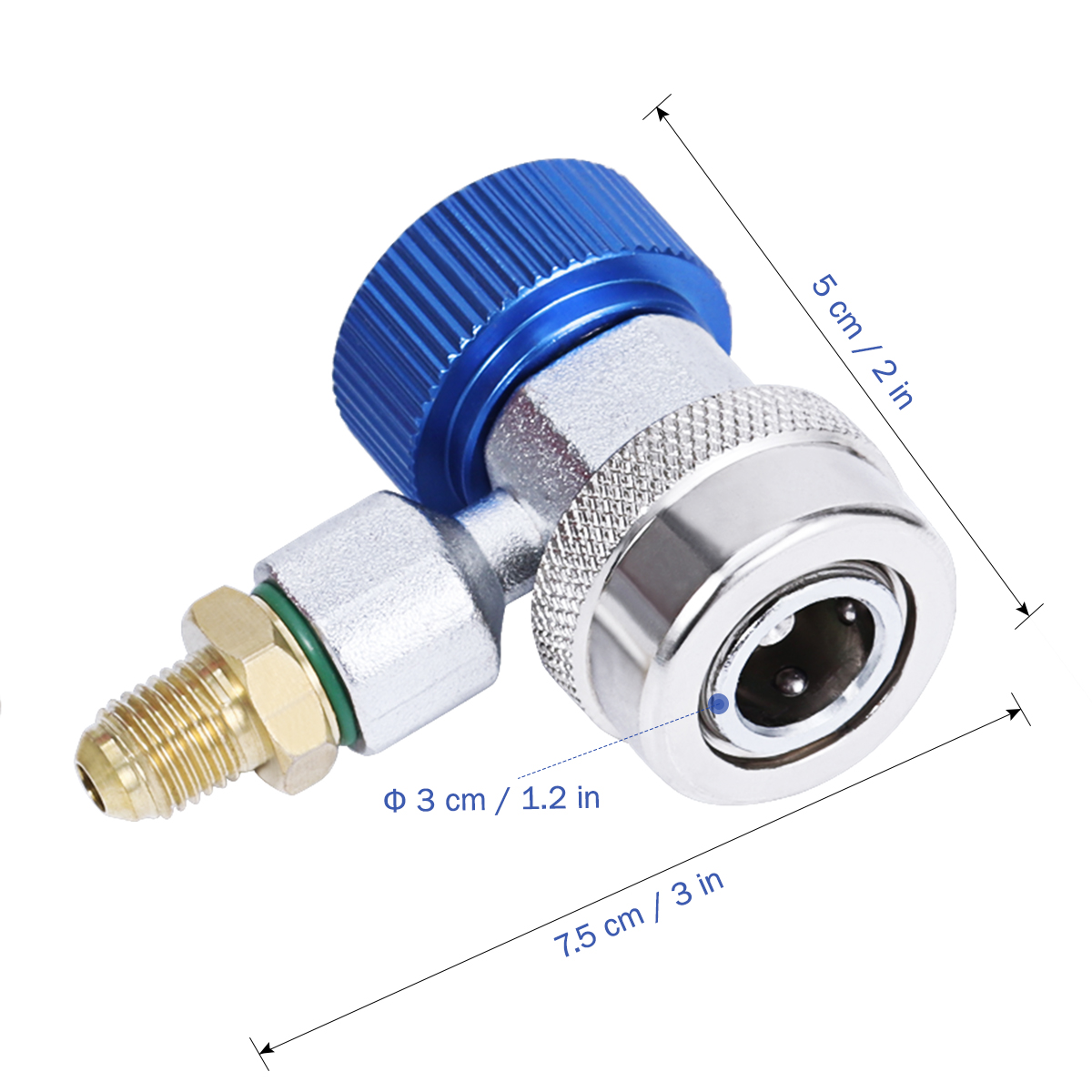 Product Description:
1)Made of aluminum switch, bronze ACME adapter, and nickel plated bronze body.
2)Quality accurate snap lock & knurled grip ring for easy operation, ensure accurate maneuverability, easy maintenance,durability.
3)Universal compatibility: A/C manifold gauge sets (R134A type), coupler interface suit for R134A service ports, 1/4" male flare.
4)High and low side fitting: Blue low side and red high side quick connector/adapter.
5)How to use: Connect bottoms with R134a service port, connect the ACME adapter with the refrigerant hose; turn on/off the switch at top.