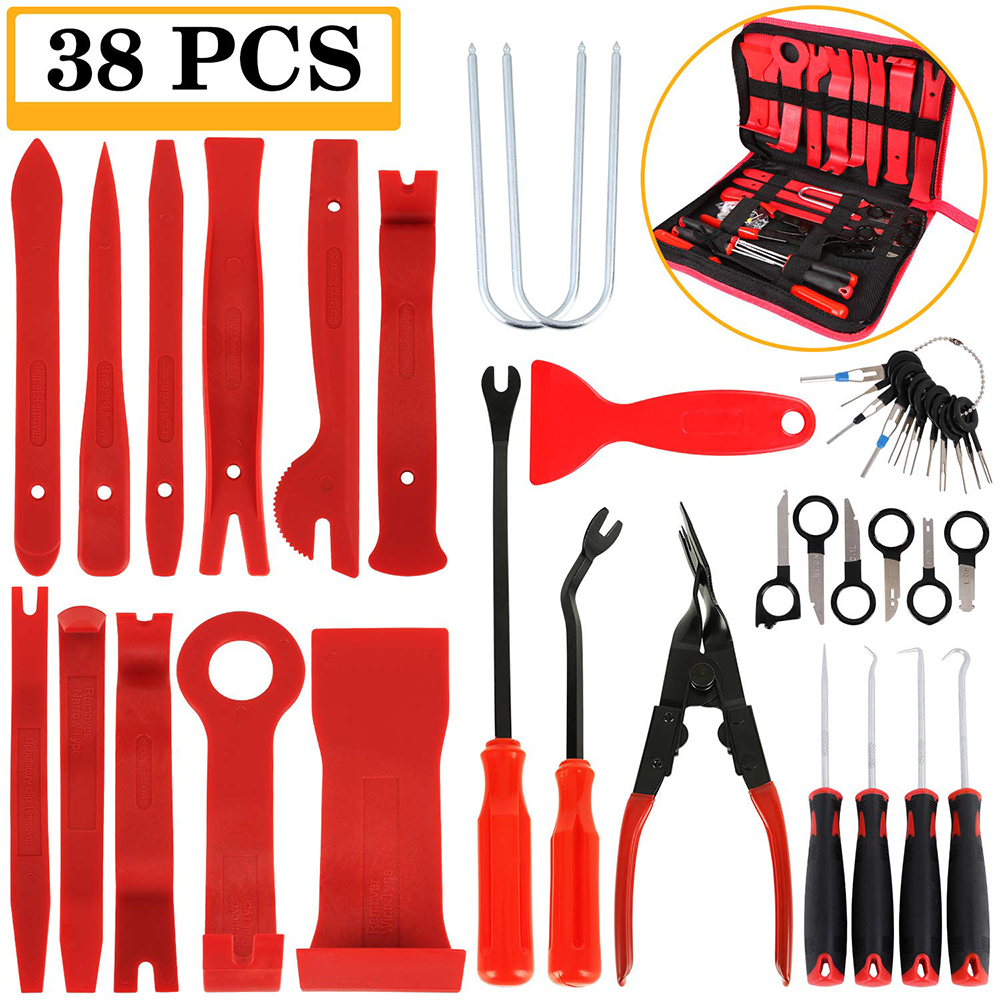 Features:
1)Scope of application:car stereo install tools for car stereo dismantlement. Ideal for installing and removing auto door and window trim, moldings, panels, emblems and similar fittings, clips. Applicable to liner, instrument table, instrument console, audio controarea.
2)Anti-scratch and laborsaving:The tool set fits any car model, it could reduce the abrasion possibility of inner car decorating.With a design of unique anti-scratch and laborsaving.
3)All kinds of tools:meeting your different needs.Different shape of plastic corners can work for most of the edges and complex curves.
4)Convenient:This tool kit is a must-have for car lovers, and it has the ability to diasssemble and repair the cars stereo, easy to use.

5)Practical and portable:The tool set is made of high quality plastic and metal material, it is practical, easy to use and carry, has a long service life.